Overview
SCALE began working with a multi-specialty practice with approximately forty providers (across Nephrology, Cardiology and Primary Care) on a host of performance improvement initiatives.
The practice decided that it had insufficient leadership and expertise to improve and turn around its billing operation and so it engaged SCALE to provide all RCM services.  In a matter of weeks, SCALE took over the billing function and began improving performance.
SCALE RCM
SCALE RCM brings decades of experience building and managing revenue cycle operations of scale.  We have developed and refined best practice systems and processes through billing across more than 30 medical specialties as well as numerous sites-of-service and practice management & EHR systems.  Learn more.
Execution
SCALE successfully took on RCM for a multi-specialty practice with minimal disruption and improved performance in a matter of weeks.
Confirm transition to new billing software
Submit proposal to Client
Access to Hospital EMR, Lockbox, Clearninghouse
Launch new practice management software
Confirm transition of hospital practice management software
SCALE begin billing for all new claims
STEP 4:
Take Over Centralized Eligibility
Complete transition of handling eligibility
STEP 5:
Old AR Transition
SCALE to begin old AR project, through completion
Results
60 days into our engagement, over 80% of expected collections had come in compared to 97% outstanding collections when we began
Five months in, SCALE achieved a tight, industry best practice collection cycle with the only outstanding claims represented by patient responsibility and claims that were denied or underpaid and needed to be appealed
Improved Internal Coordination
Better coordination with internal operations team and less distraction
Practice Performance Improvement
Centralizing eligibility has eased onsite burden and resulted in improved performance
We are a team of healthcare professionals who pair unrivaled business management expertise with comprehensive clinical specialty knowledge. We transform challenge into opportunity and help your business thrive.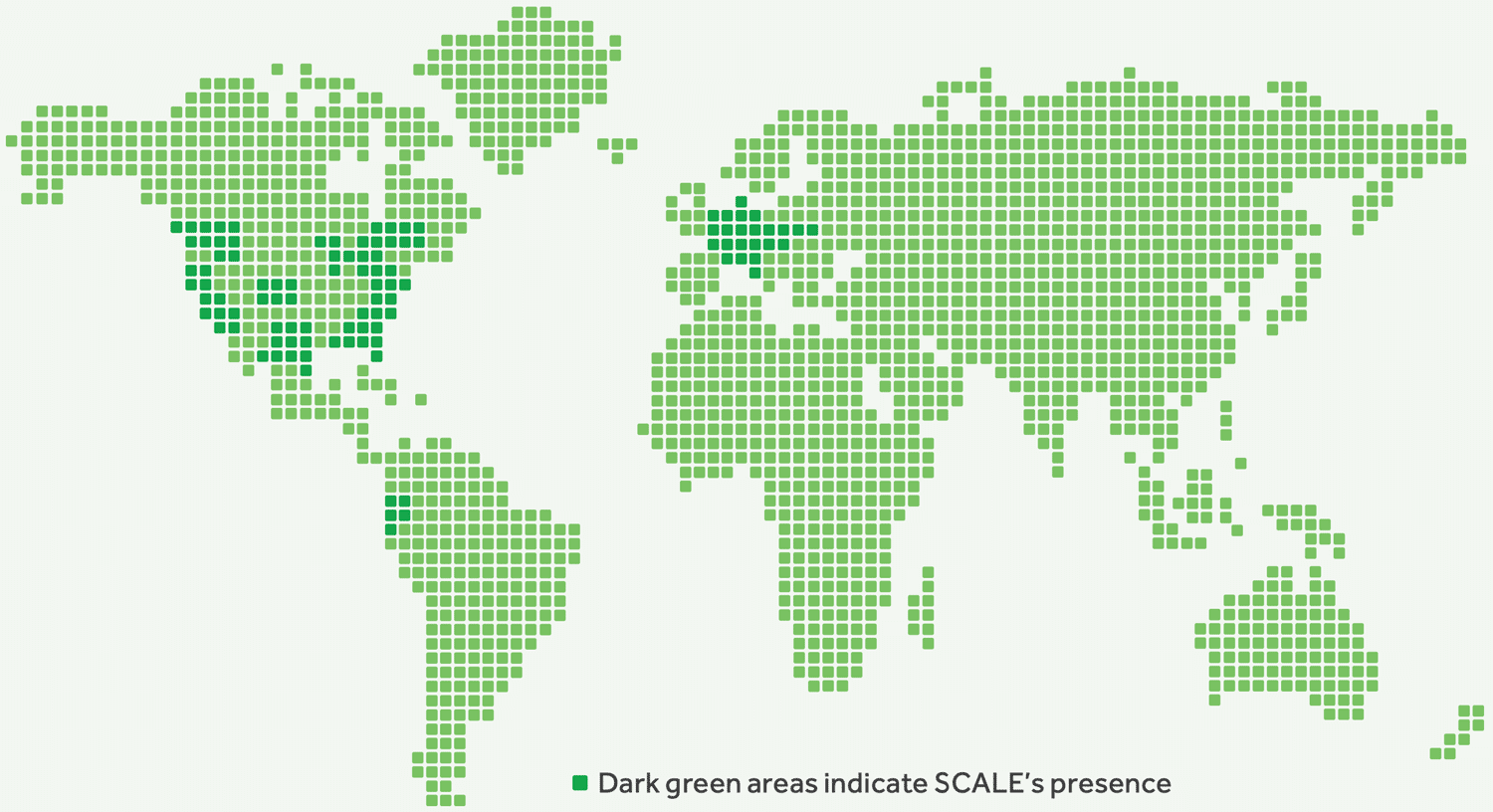 Provider Platform Engagements Since Inception
Providers Across Our Platform Partners
States Our Platform Partners Operate Across
Operational Disciplines and Clinical Service Expertise Offered by Scale
Contact us for a consultation