RCM for a Multi-Specialty Practice

RCM Overview
SCALE began working with a multi-specialty practice with approximately forty providers on a host of performance improvement initiatives. The practice decided that it had insufficient leadership and expertise to improve and turn around its billing operation and so it engaged SCALE to provide all RCM services. In a matter of weeks, SCALE took over the billing function and began improving performance.
SCALE RCM brings decades of experience building and managing revenue cycle operations of scale. We have developed and refined best practice systems and processes through billing across more than 30 medical specialties as well as numerous sites-of-service and practice management & EHR systems.

Execution
SCALE successfully took on RCM for a multi-specialty practice with minimal disruption and improved performance in a matter of weeks.
TAKE OVER CENTRALIZED ELIGIBILITY

Results

About SCALE
We are a team of healthcare professionals who pair unrivaled business management expertise with comprehensive clinical specialty knowledge. We transform challenge into opportunity and help your business thrive.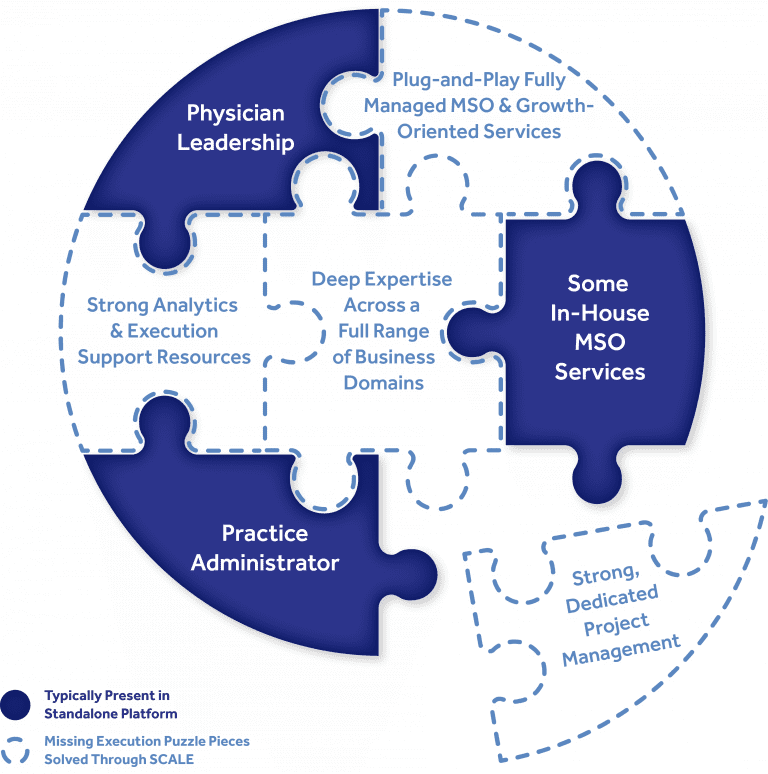 Contact us for a consultation