About SCALE Market Research
SCALE Market Research provides broad healthcare landscape analysis and identifies opportunities in healthcare across the country, offering integral and insightful research to make the most informed investment decisions.
We combine experience as C-Suite executives for healthcare companies with decades of experience working with and for payers and state and federal government to produce best in class research for our clients. 
Our work produces analysis of competition, potential patient/client opportunity, employers, population forecast, payers, regulatory, and legislation. Clients can utilize our services when interested in expanding into certain targeted states or regions of the country while examining potential acquisitions.
SCALE Market Research benefits from the extensive collective experience of our seasoned team of healthcare operators, leaders, and executives, providing our clients with an exclusive insider's perspective on the challenges and opportunities healthcare businesses face across the spectrum.
We utilize our extensive national network to give our clients an accurate outlook and overview before deploying capital and making acquisitions in targeted regions.
SCALE Market Research Team
Our team is comprised of senior healthcare leaders and former Washington staffers. Our deep knowledge of how the government operates on a state and federal level allows us to keep our clients informed of likely key regulatory and legislative trends that are meaningful to healthcare.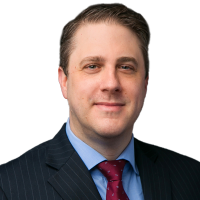 Head of SCALE Market Research, David Blaszczak
David has 25 years of unique experience in the healthcare field working for state and federal governments; reimbursement, market strategy, regulatory consultant, growth strategist to healthcare companies; and advisor to investment firms, banks, and lenders in the U.S. He is a recognized leading expert of healthcare regulatory policy, the reimbursement process, and the effect on the healthcare delivery system. This wide array of experience covering key aspects of the U.S. healthcare system has allowed David to bring valuable insight into foreseeable trends that transform healthcare.
Contact us for a consultation.