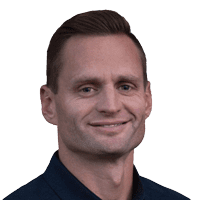 Aaron Boone is the Chief Advisor of Traditional Marketing at SCALE Healthcare Marketing.
A recognized dental marketing expert, Aaron has added tens of thousands of patients to dental practices across the country. Direct dental mailing became his specialty as he tracked and analyzed millions of postcards. Recognizing trends and studying results, he knows the absolute best processes and variables to predict success.
Previously Aaron played pro football for the Cowboys, Bears, and Panthers, and was known as "Mr. Touchdown" at the University of Kentucky.