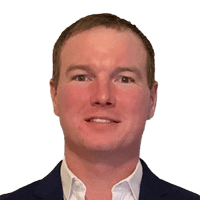 Head of Business Development
Kevin Gillis is the Head of Business Development at SCALE Healthcare.
Email: [email protected] | Phone: (603) 440-3375
Kevin has spent a decade supporting healthcare organizations as they migrate toward value-based care transformation in a consumer driven environment. Prior to joining SCALE, Kevin worked with an early-stage Remote Patient Monitoring start-up after a dedicated tenure at Press Ganey as an Enterprise Account Executive. His focus was developing new business within the independent physician practice market as they embark on a journey to enhance their patient experience. During this time, he had engaged with several clients who were partnering with private equity firms which led Kevin to take interest in platform and MSO development.
As the Head of Business Development, Kevin drives the growth of SCALE by forging partnerships with Private Equity, Legal and Financial executives, increase customer acquisition, and is responsible for all aspects of revenue retention and generation.
Kevin is a graduate of Southern New Hampshire University where he received his BS Degree in Sport Management. He is a continuous learner and dynamic team player who is incredibly passionate about transforming healthcare delivery.