Evolving market dynamics are driving practices to consolidation.  We can help you build a more valuable platform and expand your options for the future.
SCALE provides fully-outsourced solutions with thoughtful strategy & execution roadmap planning while driving & project-managing consolidation execution.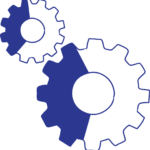 Contact us for a consultation
Groups striving for scale face various pathways to their objective.
Practice Mergers Simultaneous with Private Equity Deal
Practice Mergers Prior to Pursuing Private Equity Deal
Early Stage Private Equity Deal Prior to Scaling
Maximum retention of control and upside
Lengthy execution timeline
Investment borne by single entity
Private equity deal offers potential catalyst for consolidation
Reduced universe of viable buyers
Increased deal complexity, cost and timeline / risk to close
Competing and confused priorities across two heavy lifts; consolidation and M&A deal
Heightened potential for: foregone valuation upside, less favorable deal terms, and post-execution risk
Faster pathway to achieving scale relative to standalone growth
Optimize EBITDA and strategic position / value proposition prior to potential liquidity event
Offer future add-on practices the competitive differentiation of being an independent alternative
Inherent merger integration complexity & risk – though mitigated by avoiding simultaneous private equity deal execution distraction
Faster pathway to liquidity
Delay merger integration complexity until post-close add-on deals
Up-front deal valuations are likely to reflect the practice's limited scale and heavy post-close lift
A large portion of the platform scaling upside is captured by the investor
Empower your consolidation effort through our advisory & services designed for provider platforms.
Contact us for a consultation