SCALE Healthcare 2022 Predictions
Our annual report identifies macro healthcare services industry predictions as well as our forecast for over 25 clinical specialties.
Healthcare Services Predictions for 2022
An excerpt of the full report is included below.  Download the PDF for our full Predictions for 2022.
Macro Trend: Healthcare Regulation
Continued evolution of the best way to regulate healthcare.
Favoring more flexibility.
• Shared pools of risk.
• Care coordination.
• Increased desire for data transparency and sharing.
• Continued open mindedness towards "for profit" healthcare entities addressing
government healthcare delivery (e.g., direct contracting entities initial rollout).
Favoring more regulation and / or government intervention.
• COVID reinforced healthcare as a national security issue.
• Emerging question on what regulating an increasingly consolidated market means.
• Staffing shortages >>> will the government allow labor markets to clear naturally over time or will incentives be created to expand incentives for joining the healthcare labor pool. Expanding pool of publicly traded healthcare companies.
• Increasing share of risk pools shifted from regulated payers to unregulated practices
(though payers remain ultimately responsible).
Clinical Specialty: ASC Management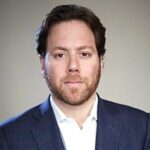 Roy Bejarano
Co-Founder & CEO
Greater focus/need for ASCs through increasing impact of price transparency on health systems and VBC cost oriented patient care management – result in increase in de novo and buy activity.
New competitive dynamics as traditional ASC MSOs and their historical service offerings make  room for the entering national PPM MSOs who are expanding into ASC management.
Health systems will continue to use the appeal of HOPD rates to maintain a seat at the table.
Clinical Specialty: Behavioral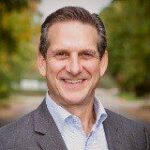 Richard Loewenstein
Executive Partner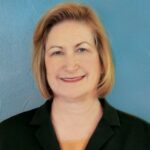 Janice Pyrce
Executive Partner
PE backed platforms will continue to hold their original investments and grow and scale both organically and through acquisition.
Acquisition activity will continue to be extremely strong with attractive multiples for sellers.
Small providers will find myriad resources (outsourcing) to assist them with running their businesses (i.e. recruitment, RCM, technology).
While still a young field (a majority of Board Certified Behavior Analysts (BCBAs) have been in practice less than 4 years) clinical talent supply will be at an all-time high since the passing of legislative mandate in many states. Talent acquisition for Registered Behavior Technicians (RBTs) will continue to be a significant challenge for providers.
Assistive technology, telehealth, and other value-add tech platforms in this space are in its infancy thereby creating first to market opportunities.
As integrated care moves into behavioral health and the autism therapy space, there will be pressure on providers to expand their service lines including diagnostics, Licensed Clinical Social Work, speech and occupational therapy, and Case Management / Supports Coordination.
Reimbursement rates should remain stable in 2022.
Download the PDF version for the full report now
SCALE prides itself in developing customized solutions for its clients and helping provider groups independently thrive in a challenging marketplace. Now, we are ready to help you. We look forward to sharing examples of how we have helped our clients and invite you to schedule a 1-on-1 complimentary practice management consultation with us.
Contact Kevin Gillis at [email protected] or 603-440-3375 to speak with any of our SCALE Executive Partners on their area of focus and expertise.