Building modernized healthcare delivery platforms that yield better results.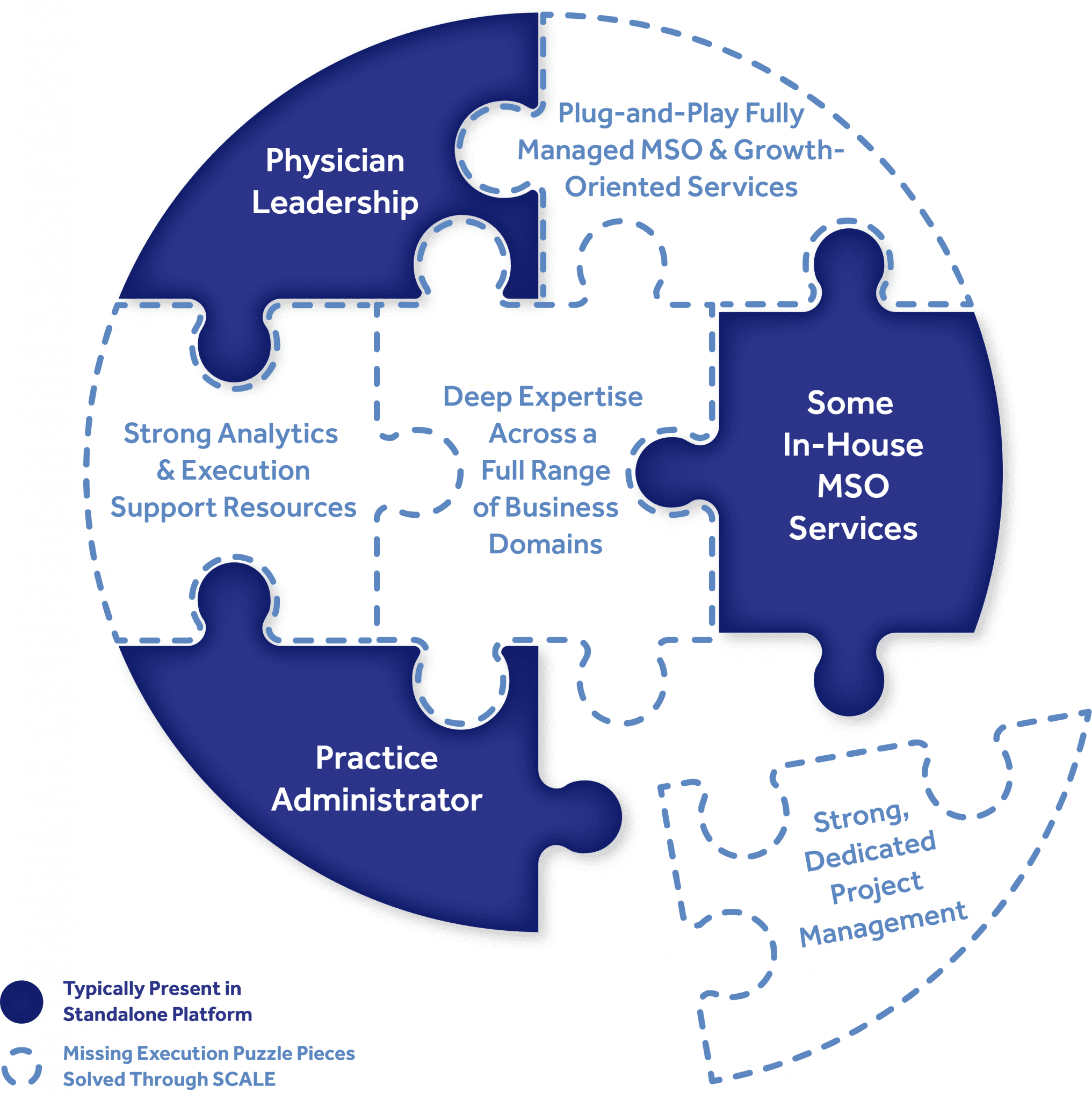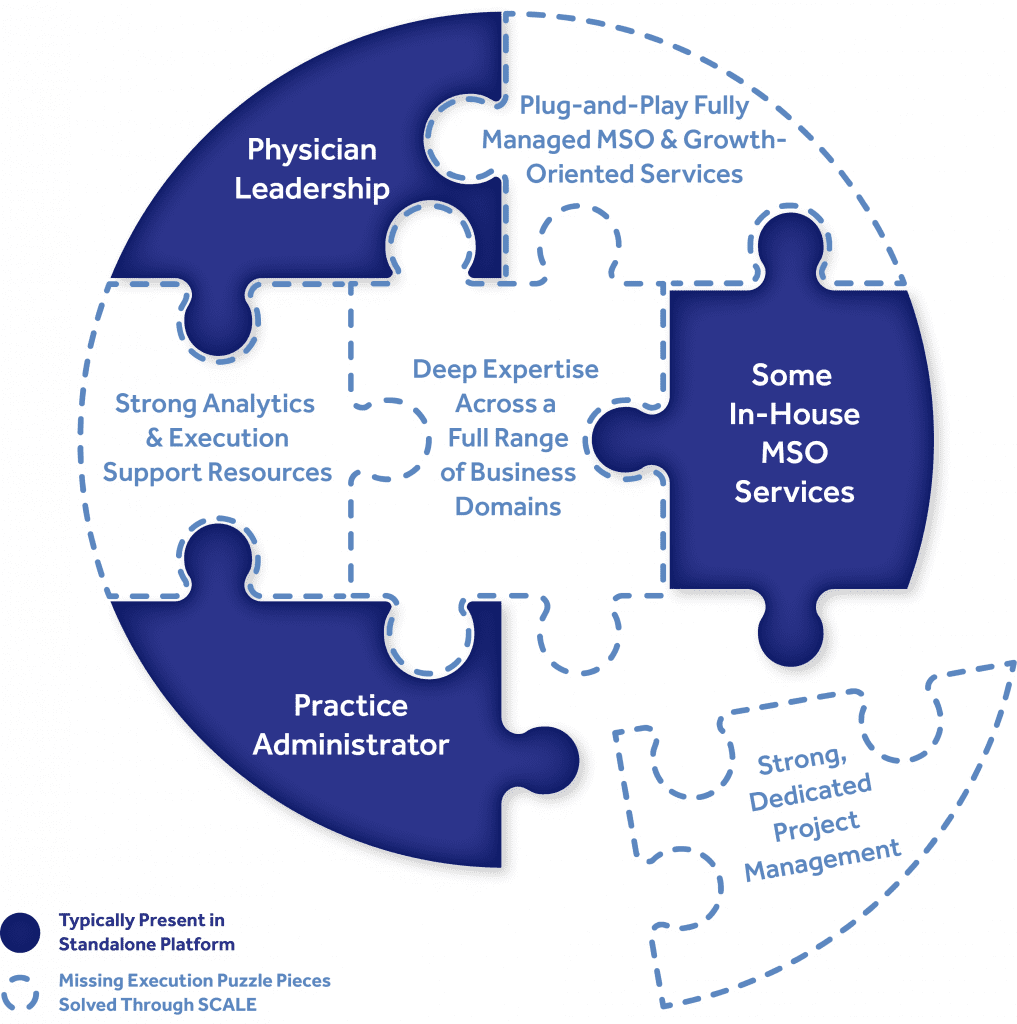 SCALE is an entirely unique management consulting firm that offers a full range of multidisciplinary solutions exclusively to healthcare service organizations including provider platforms, pharma business services, diagnostic labs, hospital systems, and healthcare focused private equity groups.
We don't just make theoretical recommendations, we provide practical advice from our own personal experience as founders and c-suite healthcare service leaders. We support that advice with cost sensitive managerial resources, making us a plug-in team of doers that transform challenge into opportunity to help our clients' healthcare service businesses thrive.
We walk the walk, not just talk the talk, and we are always happy to jump at the chance to prove it. We are not a regrettable expense, we are an investment that pays immediate, highly measurable and truly impactful dividends. Just ask our many clients who have hired us repeatedly in the short space of 2 years since our inception.
+
Actionable Intelligence.
+
Operational Excellence.
SCALE was founded in 2019 by Roy Bejarano and Jason Schifman with a vision to help management teams and healthcare providers build modernized healthcare delivery platforms that yield better results.