Stay up to date on all SCALE Whitepapers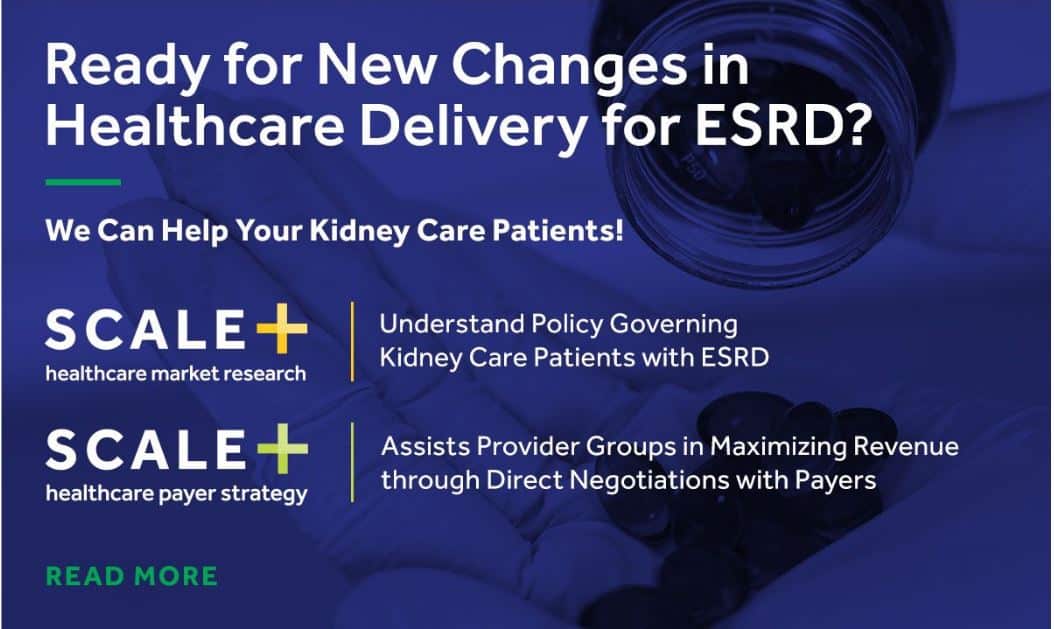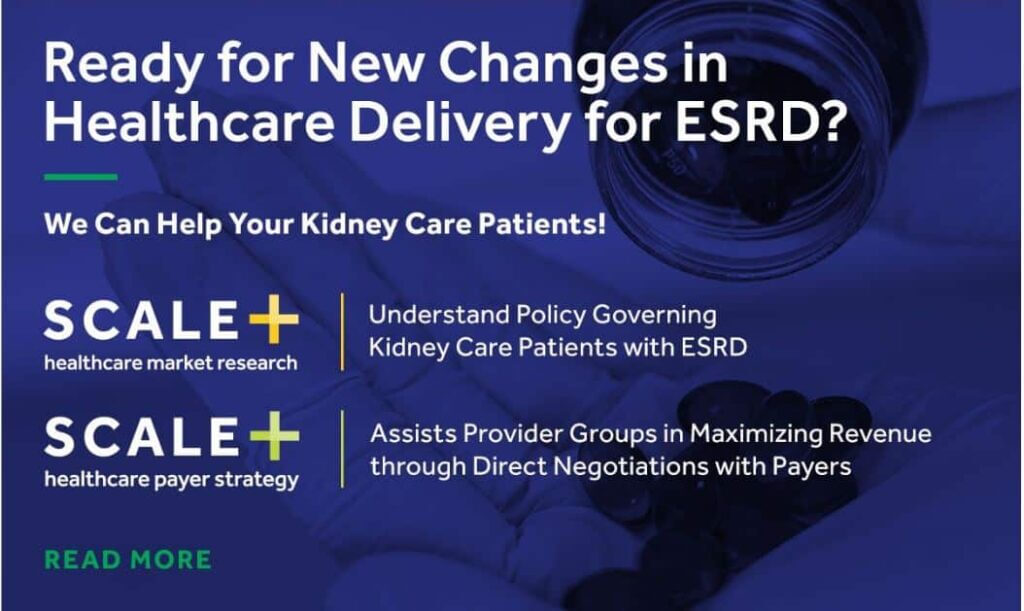 Renewed Focus on the Value of Kidney Care as ESRD Transforms Medicare Advantage Markets
The Centers for Medicare and Medicaid Services (CMS) has increased efforts to revolutionize care for those with chronic kidney disease, which may progress End Stage Renal Disease (ESRD), a condition that affects roughly 800,000 Americans:
-Recent federal regulations have sought to increase home dialysis & transplantation rates for provider groups and ESRD facilities.
-New value-based kidney care models focus on addressing health equity, helping patients understand their treatment options, home visits, and care coordination.
-Innovative payment methodologies for kidney care treatments are being used to accelerate the adoption of new technologies.
SCALE Market Research 
-We can help businesses better understand the policy governing care for patients with ESRD.
SCALE Payer Access
-We can assist provider groups to maximize their revenue through direct negotiations with Payers.
We support stakeholders through coverage shifts in the Medicare Advantage market by identifying opportunities for growth in the value-based kidney care, pharmaceutical, and medical device markets.
Contact us with questions or feedback.