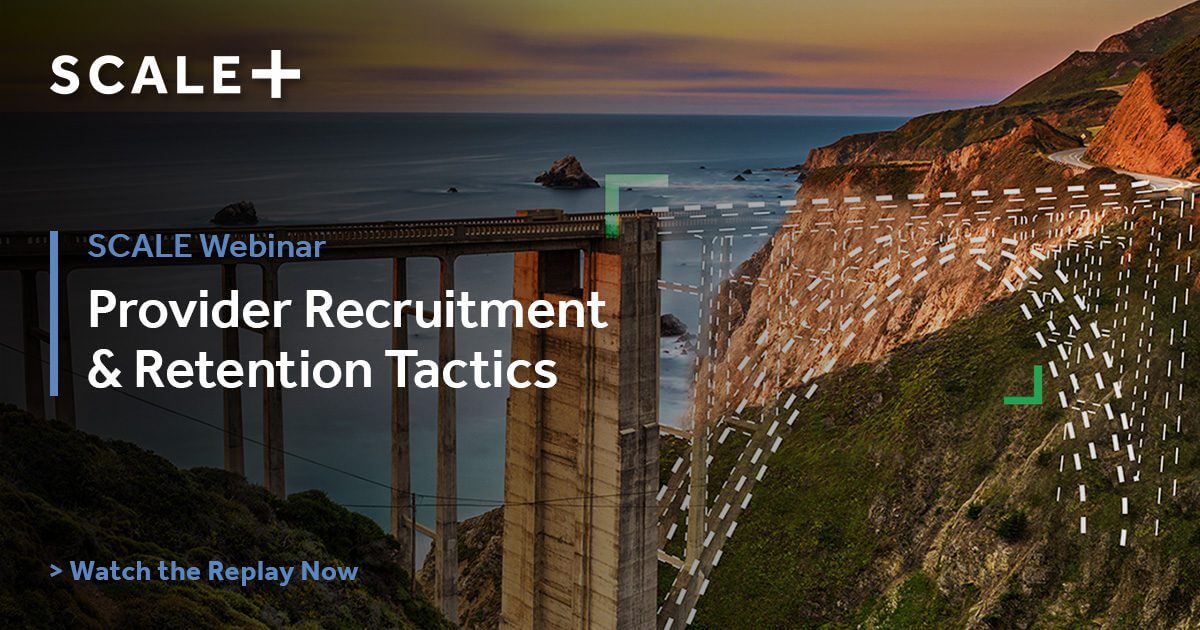 We invite you to watch our latest webinar featuring an expert panel of physicians and healthcare management leaders as they tackle challenges and solutions for provider recruitment and retention.
A glimpse at some of the topics covered:
What are the top three considerations of providers before they accept a position?
What are the top three goals physicians look to achieve in their careers?
How can you turn a reactive provider recruiting process into a strategic plan?
What are the key components to a successful provider recruitment and retention program?
Contact Kevin Gillis at [email protected] for more information on how SCALE Healthcare can help develop a recruiting and retention program for your healthcare business.