Healthcare IT & Data Systems Strategy & Implementation
SCALE's Healthcare IT service offering helps provider platforms gain control of strategic IT decision-making by assessing their systems' current performance, implementing vetted IT applications, advising transactions with clarity and confidence, and automating actionable business intelligence.
Contact us for a consultation
Healthcare IT – Our Process
Elevate your physician group's healthcare IT performance, reduce costs, and position yourself to compete.
Assess Current Performance
Application Vetting, Selection, Implementation & Optimization
Proceed Through Transactions with Clarity & Confidence
Automated and Actionable Business Intelligence
Healthcare IT – Case Study
Our Client formed as a new de novo business to provide tailored COVID-19 testing and ongoing symptom monitoring solutions to support employers in managing their employee return-to-work programs. The service offering required a customized porfolio of IT solutions to solve for various execution needs. Our Client was previously solving for the range of needs through siloed and non-scalable solutions including multiple disparate systems, manual processes and data tracking. Typical electronic medical record platforms were not conducive to supporting efficient workflows for on-going patient engagement, as well as employer real-time tracking of employee return to work clearance status and lab testing results.
SCALE provided IT expertise and project management leadership needed to help our Client successfully design and implement an end-to-end IT program that facilitated the rapid rollout of a its new on-site employee COVID-19 testing and daily symptom monitoring service for employers across the country.
OBJECTIVE
Develop & deploy an end-to-end IT system that would support the immediate operationalization of Client's new service line across multiple geographies, employer types/sizes and service offering types.
Daily symptom monitoring and attestation.
Interfaces & streamlined information access for various stakeholders.
Ongoing management of lab test & symptom tracking results and follow-up escalation.
Ongoing employer management of employee health clearance.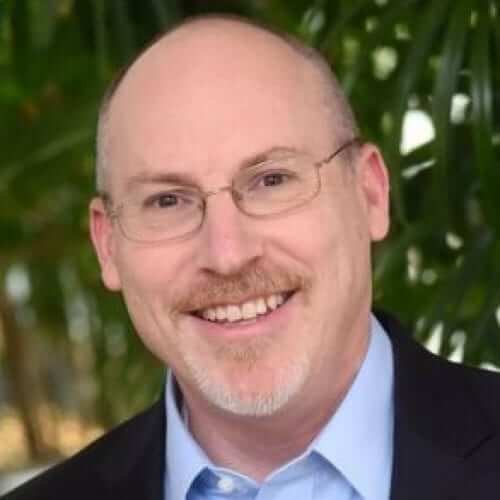 David Kovel, Chief Advisor of IT & Data Strategy
David has served as a senior executive for a number of health care and related organizations.  As the interim CIO and senior technology leader for several physicians, he has led provider organizations across the country in a variety of markets. He brings deep expertise in technology architecture, information systems planning, strategic technology deployment, operational and business process improvement, application development and implementation, business sourcing services integration, organization development, and change management.
What Our Client Partners Say
SCALE brought a talented blend of IT and operational expertise to successfully lead our deployment of an end-to-end technology platform uniquely designed to address the rapidly evolving requirements of our COVID on-site and remote testing business initiative. SCALE is a trusted and knowledgeable partner in managing the full design, development and implementation of our tailored patient engagement, EMR and analytical systems. Addressing the perspectives of our employer clients, their employees and our clinicians, SCALE's IT leadership was responsible for establishing the right platform under the urgent circumstances brought on by the COVID pandemic – successfully bringing our new programs to market on-time and on budget.
Contact us for a consultation