Create Scalable Operations
Weak performance within any given operational sub-system can negatively impact a physician platform's overall success. Our program seeks to implement robust, scalable systems across the end-to-end spectrum of physician practice operational functions.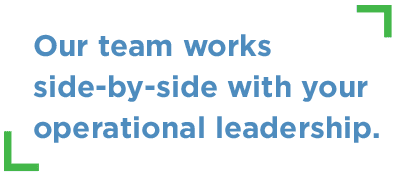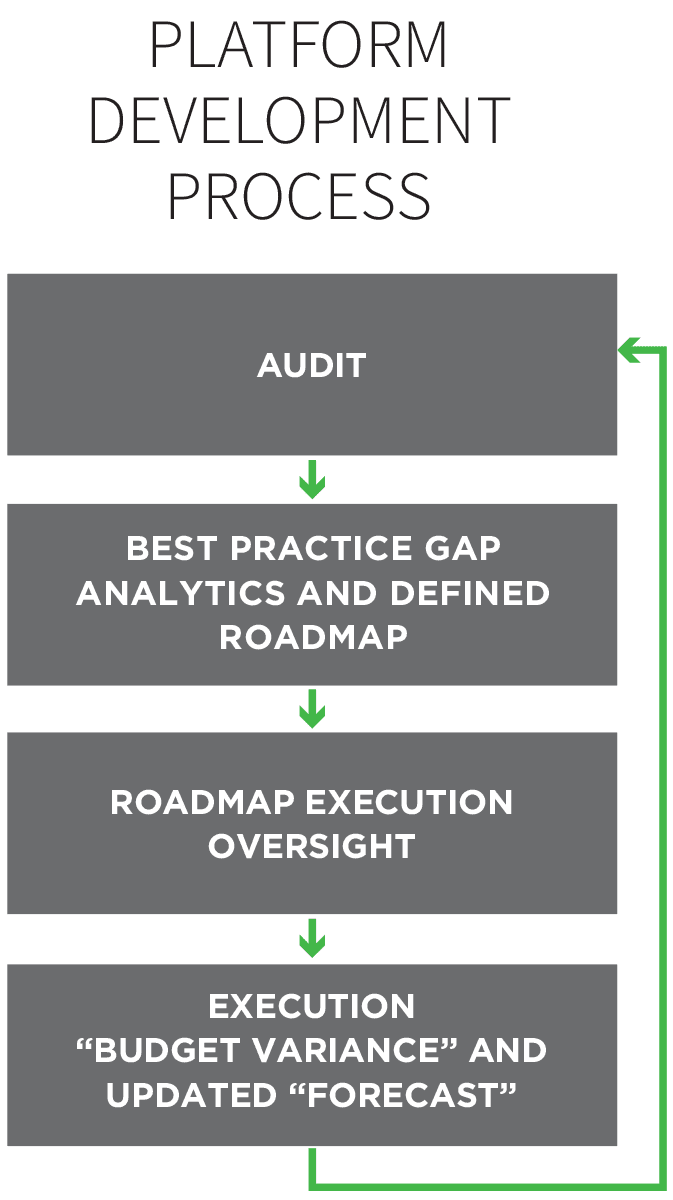 A Systematic Process
We deploy a systematic process for strengthening performance within each of these sub-systems, as well as enhancing enterprise-wide collaboration for optimizing service delivery and promoting a culture of on-going improvement. Our team works side-by-side with your operational leadership to achieve transparent and measurable best-practice performance.
Identify current performance gaps versus best-practice through baseline audits
Define roadmaps to bridge between current and target performance
Prioritize roadmap initiatives to balance progress and growth with operational stability
Oversee roadmap execution on an on-going basis
Measure and grade actual results versus target expectations
Re-evaluate strategic opportunities and risks on a periodic basis
The Scale Third Party Network
Beyond our in-house team of platform development and technical domain experts, we maintain a curated network of leading regional and national preferred partners.  Through our preferred partner network, which encompasses a range of niche and project-specific operational focus areas, we truly become a "one-stop" offering to support your platform's development and performance results.
Scale Physician Group choreographs the engagement of our third party partners, weaving them into your platform's overarching strategic roadmap.  Our preferred partners have tailored their offerings to the Scale Physician Group platform development program and take a keen interest in the long-term success of our clients.  By tapping into our national relationships, we are able to transfer the benefits of scale – including better service, improved oversight and discounted fees – onto our physician platform partners.